The H.O.P.E. Lockers are a day-use facility of safe and secure lockers for Salt Lake's homeless community to store their cherished belongings. They will include ADA access.
H.O.P.E. stands for "Helping Other People Evolve," and the Lockers will do just this by providing not only a safe space for storage, but also the peace of mind that comes with that while they look for employment, attend appointments and clinics, and generally live their lives. This project came from the homeless community itself. When you ask someone what they truly need to improve their lives, the answer is often surprising.
MUCH, MUCH MORE THAN "JUST LOCKERS"
These Lockers provide not only a place to store things throughout the day, but the peace of mind that comes with knowing your worldly belongings, your resources, and your identity are protected.  Furthermore, these lockers will provide the homeless community the dignity to empower themselves and evolve their lives by obtaining and retaining employment, and other opportunities that come with the freedom of mobility.
This cam
paign was started on 21st Nov 2014 and closed on 17th January 2015. Together we raised $10,544 towards the project. The funds raised are being used to build the lockers. Here is a link to our Indiegogo Campaign page
NEWS UPDATE, 10th August 2015 – "Ideas turned to Reality".  As of today we have completed building the lockers. We are now pursuing conversation with different agencies to find an ideal location to house the lockers.
NEWS UPDATE, 28th July 2015 – Hello there HOPE locker sponsors! It's been one more week and we are super excited about this week's update and progress! The locker assembly went real well last evening (thanks POHL!) and judging by the pictures, you can see the huge progress that we've been able to make. We still need to finish up the doors and the locks, but we are definitely getting a lot closer to the finished product. In parallel, we are working on solidifying the location where they will be located as well. Again, thank you for your continued support of this project.
 Warm regards,
 Legacy Initiative and Revolution United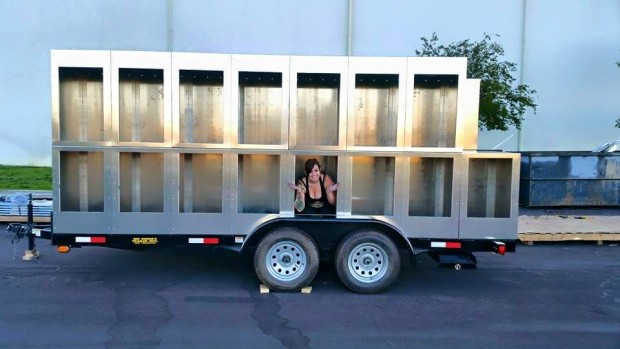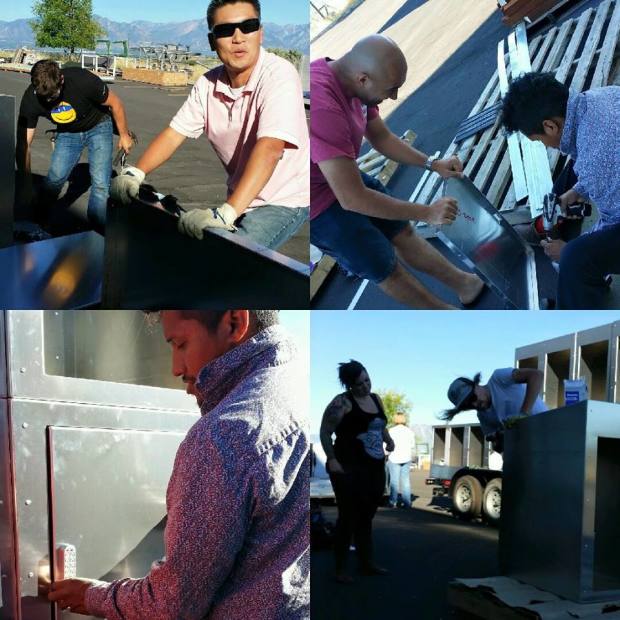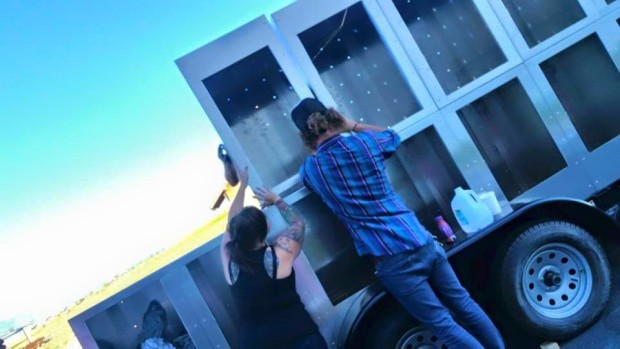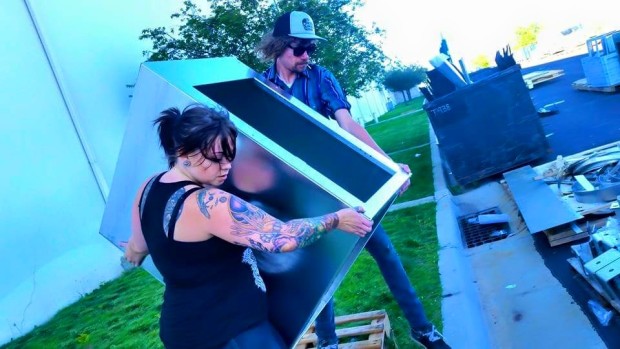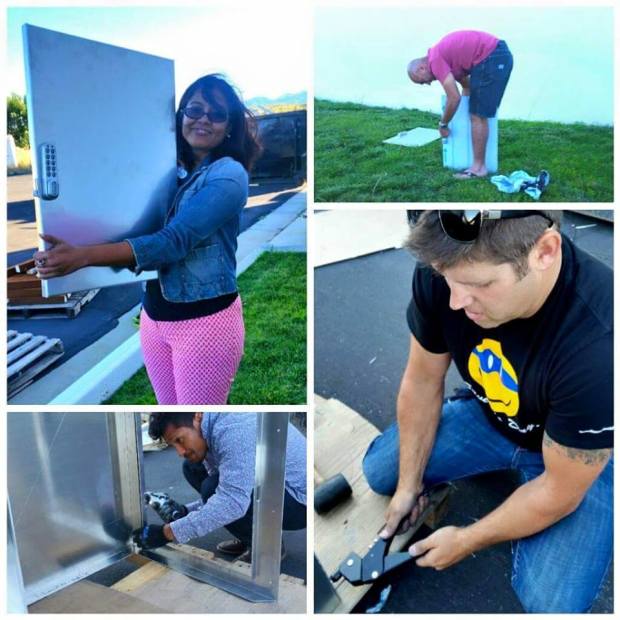 NEWS UPDATE, 10 July 2015 — POHL, the company that is donating their time to fabricate the lockers will be completing their work this weekend. We will meeting on Tuesday July 28th to assemble the lockers at 616 Double Eagle Cir, West Valley City, UT 84118.