We are here to empower citizens to create positive change in their community. We do so by leading by example, we are passionate about putting boots on the street and food in peoples hands. We focus on feeding the hungry, educating through Cause Play and empowering through outreach, safety and growing food.  We aid in taking the weight off the shoulders of Salt Lake City's homeless community by collaborating with other non-profits and service providers by providing "innovative solutions" to existing problems by including the excluded. #HopeCallout
NEWS UPDATE  — POHL, the company that is donating their time to fabricate the lockers will be completing their work this weekend. We will meeting on Tuesday July 28th to assemble the lockers at 616 Double Eagle Cir, West Valley City, UT 84118. Follow our facebook HOPELockers Page
The HOPE Lockers are 99% complete and the only task remaining is to decorate it with decals and instructions. Thank you everyone who has donated, supported the efforts, and been patient with this whole process.Salt Lake City does it again, collectively!
Pictures by Laurel Flood and Revolution United 
NEWS UPDATE, 10th August 2015
–
"Transforming Ideas 2 Reality"
.  As of today we have completed building the lockers. We are now pursuing conversation with different agencies to find an ideal location to house the lockers. A 18 ft (length) x 7ft (tall) fully mobile trailer with 32 lockers IS ready to be used by the community. Each locker is 24″ wide, 36″ tall, and 30″ deep (measurement in inches).
NEWS UPDATE, 28th July 2015
Hello there HOPE locker sponsors! It's been one more week and we are super excited about this week's update and progress! The locker assembly went real well last evening (thanks POHL!) and judging by the pictures, you can see the huge progress that we've been able to make. We still need to finish up the doors and the locks, but we are definitely getting a lot closer to the finished product. In parallel, we are working on solidifying the location where they will be located as well. Again, thank you for your continued support of this project.
Warm regards,
Legacy Initiative and Revolution United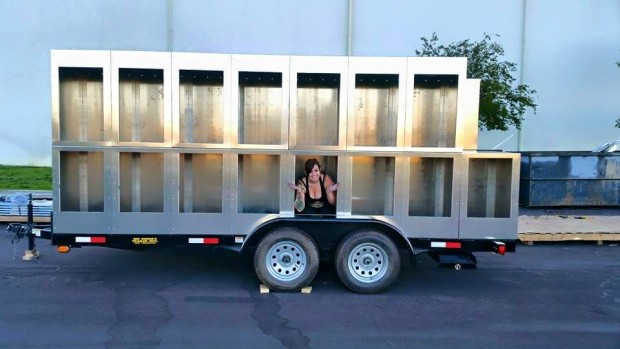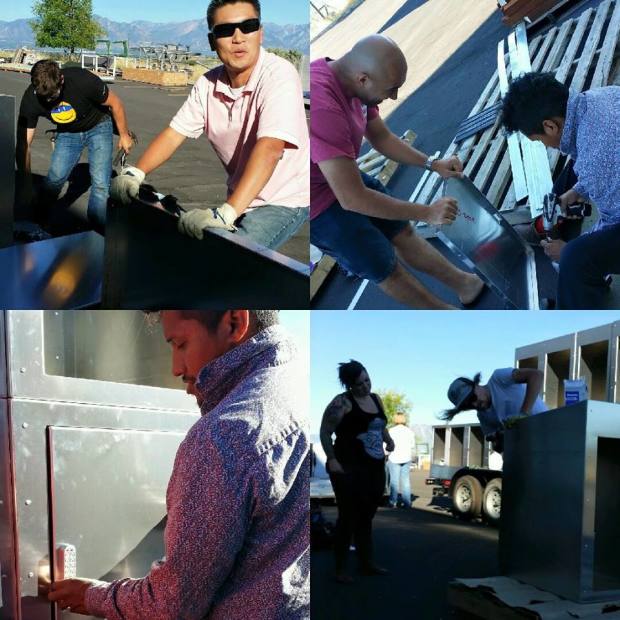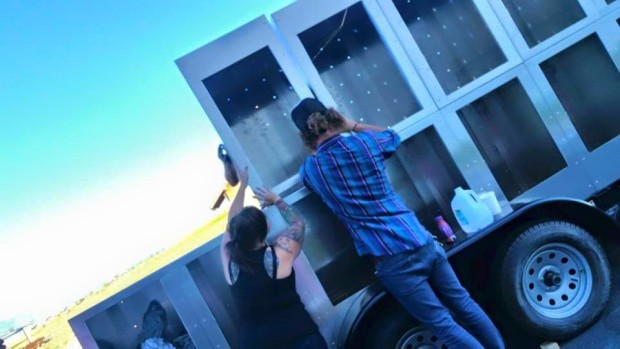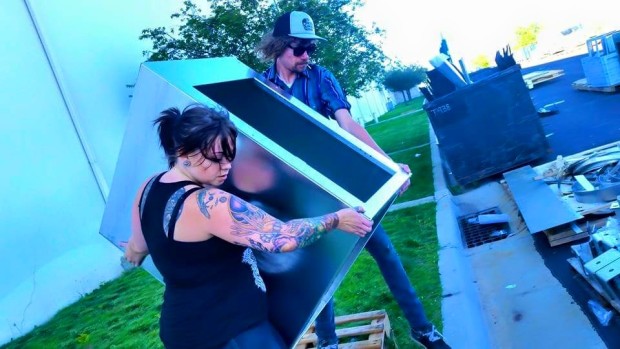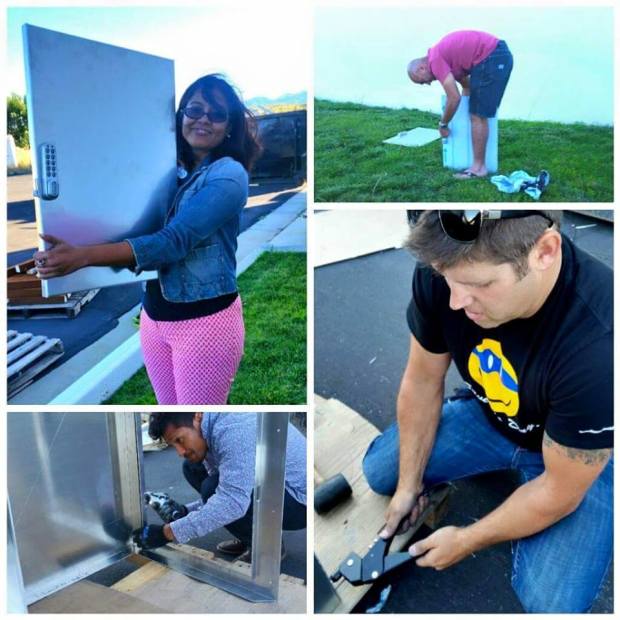 Teams | Projects | Kitchen Crew and Street Outreach | Volunteer | Write